Website Design in Harpenden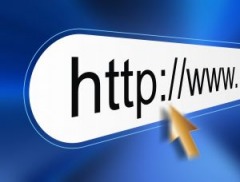 EasyNoodle take on any Website Design task in Harpenden.
Call us now for an immediate and FREE, no obligation chat.
See some of our website designs here.
We cover all the web needs of your small or medium-sized business or venture.
Call now if you are looking for a friendly and experienced web-developer for your company in Harpenden, Hertfordshire, the surrounding area or anywhere in the UK.
Telephone Now
Call now for a friendly chat or if have a few questions.
07941 016502
01582 461009
Coverage
We cover all areas of the country, but for clients that require a visit to discuss Website Design, we are based in Harpenden, Hertfordshire. Harpenden is close to St. Albans, Welwyn Garden City, Watford, Luton, Hitchin and Hemel Hempstead, so we can discuss your Website Design face to face if required. Harpenden is about an hour's drive from London and only 30 minutes from the centre of London by train.
"Joe came to us with some really fresh ideas for what had become a stale and out of date website. He took the information we gave him and with it, created web pages that attract and inform the visitor. We are so grateful for the introduction to Joe."
Marva Trenton, Director
Lambeth Family Link
www.lfl.org.uk
An initial visit in the Harpenden or surrounding area to discuss your Website Design requirements is free and without obligation. Contact us now and find out how well our Website Design service suits your needs.
Rates
Rates are very competitive and may be negotiated for large jobs.
Call Now
Contact us now to discuss your requirements.