IT Support Watford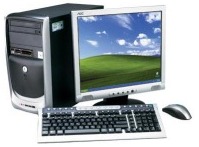 EasyNoodle take on any IT Support task in Watford. Call now for a FREE no-obligation consultation or to arrange a visit.
Call Now: 07941 016502
We cover all the needs from home to small and medium-sized business and organisations. Our services range from full network and computer installations to rectifying issues on single computers (e.g. due to spyware infestations) in Watford, Hertfordshire and the surrounding area.
"When I got Joe in, the whole computer system suddenly worked for the first time. I didn't have to keep calling him back like my previous network engineer."
Sally Writer, Managing director
A1 Legal Services
If the first visit is to resolve an immediate problem, it will be charged at our normal, competitive, rates. Contact us now and find out how well our IT Support service suits your need. We listen to your requirements and provide solutions that fit your needs. We will never suggest services that you don't want or need. EasyNoodle will always use the simplest solution to solve your problem.
Support Tasks we Undertake in Watford
Rates
Rates are very competitive and may be negotiated for large jobs.
Call Now
Contact us now to discuss your requirements.