Computer Repair Harpenden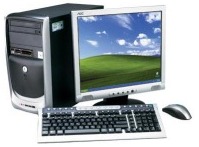 Computer problems?
For an instant estimate:
Call: 01582 461009
Call: 07941 016502
Need a Computer Repair in Harpenden? All hardware and software problems resolved - they won't re-occur.
"When I got Joe in, the whole computer system suddenly worked for the first time. I didn't have to keep calling him back like my previous network engineer."
Sally Writer, Managing director
A1 Legal Services
For Home Users
We'll visit your home in Harpenden and rectify most issues immediately - you'll be pleased you called us.
For Business Users
We cover any business with 1 to 50 computers.
Businesses in Harpenden can expect a repair on site. When this is not possible, we'll repair in our workshop and return the computer the next day where possible.
What we Cover
All the needs of home and business users. This includes: broadband and Wi-Fi issues; obliterating spyware, malware and rootkits; resolving e-mail issues; setting up software; recovering lost files; advice on any computer issue you care to ask about.
Contact
Call Now: 01582 461009
Call Now: 07941 016502
Use our contact form if you prefer not to call.